No Fear
March 9, 2012
I cry so much for you,
every new scar,
every truth denied,
"Why do I do this for you?"
My eyes show restraint,
but your evil ways still get through,
my being inside hurting,
reality is becoming so much worse...
That first scar you saw,
I bet all you did is laugh,
you see me do this with sharp things,
"But what would you care?"
Your the one causing this.
The blade relieves the pressure,
the hurt, the pain,
but I still suffer,
"Will you ever care enough to save me?"
Every cut represents a lie you've told me,
every scar has a truth denied,
why are you here,
all you do is hurt me...
The blade relieves pressure,
as your watching me suffer,
you stare at my wounds,
you beg for more blood,
"I shall show no fear."
I don't like the words,
"I am giving up",
but your pushing me to my limit,
so you'll get your sorrow of a wish,
I shall cry till I'm gone,
but I shall "never" show you fear.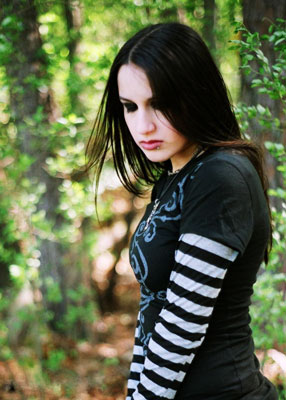 © Rebecca B., Marietta, GA