They Dance
March 16, 2012
They dance because it's a better taste
than the purple nightshade creeping
up the walls, searching
for a way to quell the music.
Powerless, they dance because
they are trained like
circus monkeys from the day the sun
lights up their pale green eyes and the
song calls to them like a sister
of the sirens.
They dance though the beat has gone on and on
and on for
too long. They dance though tears
bleed their way up out of their throats,
butterflies that slice through the
air
like paper scissors.
They dance across
bones crushed into the floors in a
gruesome mimicry
of confetti that can't cry out.
Still the nightshade climbs.
Even rubies and furs and emeralds
can't hide
the smell of terror.
They dance to escape.
They dance
believing the stars grant wishes if
you catch them as they fall and
before midnight she'll
go home to a happily ever after.
They dance.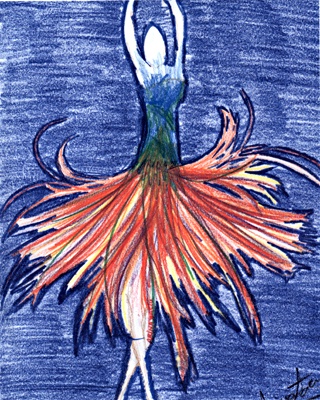 © Arina Z., Euclid, OH