My sacrifice
March 20, 2012
I sold my soul on the open roads..
In box made of card-boards..
Because i promised i will risk it all..
To save you from the great fall..

Supernova screaming in my head..
Corpses of paper walking with me undead..
In battlefield we march on..
So that you can see the next dawn..

I burnt my dreams in the dark of night..
It busted with a shimmering light..
Signboards didn't changed my direction..
Well i fought for my satisfaction..

With faintest hope in our heart..
We killed. We tore them apart..
We didn't let our hope to fade..
Because ''Be a rebel'' someone had said..

I lost everything for your sake..
Still you say it was all fake..

A big mistake I made..
A bigger price I paid..
I thought this was my sacrifice..
But well I just played with wrong dice...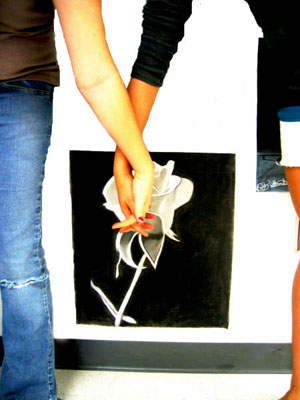 © Josie G., Wilmot, SD