Purple Graduation
March 14, 2012
I'm standing on the threshold of
Blue.
I see it down there. Sometimes, tiny
Purple
Fish flash their shining bellies to the
Surface.
I see their smiles. Each face is its
Own,
Some are vibrant, vivacious, silenced, baffled,
Grey.
I curl my toes and the joints pop like a
Green
Sapling. It hurts in a good way, like
Feathers:
Soft, baby, fuzzy feathers that fly with a
Breath.
I glance down again – there's something
White,
A Lily, floating on the crisp surface.
Red
Dew wells from the midst of the flower, and
I
Sweep my hand down and pluck the
Flower
From the curious lips of fish. The stem, strong,
Green,
Supple, lies perfectly entwined in my
Pink
Fingers. Crimson dew bathes my hands and
I
Pour the sweet nectar on my tongue,
Swallow.
The virgin petals sink into my skin and my lips curve.
I know.
The fish are gone now
But I know.
I kiss Youth goodbye,
But I know.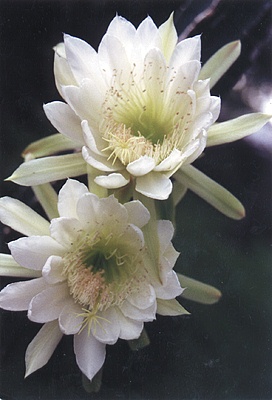 © Lindsay T., Vernon, TX