My Map
April 9, 2012
Last night
I
peed
in my bed,
and look what I have now!
I have a
map
with a white sea
littered
with silver stars
and
golden yellow islands of all sorts
of interesting shapes.

I wonder
what sort of map this is?

A map
of Heaven where Mummy
lives
with other angels?
Of the factory where Daddy
works
with dirt and smoke every where?
Or maybe it's a map
where my brother has
run off to
with his pretty, curly-haired girlfriend.

Maybe if I hang
my map
out in the yard to dry,
the wind
can pick it up
for
Mummy,
and Daddy
and my brother
so
they can come home soon.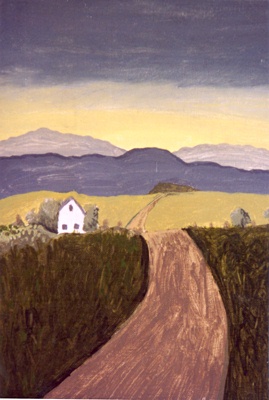 © Alisa L., Tracy, CA