Eternity Moon
April 9, 2012
Big gray pearl
Covered in callouses
and holes,
You smile down at us,
this foolish world.
Tiny specks of light
Twinkle and dance in your hair,
Sending down glimmering diamonds
To land in our hearts
and hands.
Cascades of light pour from your eyes and alight upon my face
As I stare ever upward,
through eternity and
cobwebs of sugar-spun gossamer.
You wink at me and whisper
promises of forever
into my mortal ears.
Thank you, I whisper back.
The pearl hangs delicately
in the immense darkness of emptiness and closeness. Always alone and always with companions.
For eternity,
she whispers.
I will be here
For You
and for
Eternity.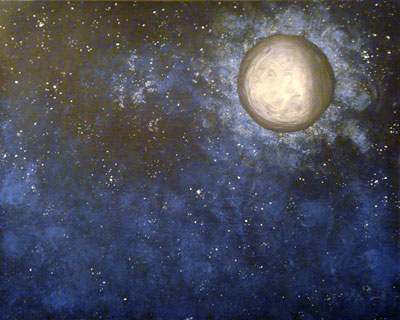 © Allison H., Vancouver, WA