Who cares?
April 14, 2012
When everything seems OK her life begins to erode.
She tries to make everyone laugh knowing she wants to explode. 
Explode into tears, explode from the pain.
Explode from the madness consuming her brain.
The demons laugh at her, they play with her head and make her regret...
Regret hoping, regret caring and regret
talking to those who cause this effect.
Those who were never there, those who left and those who turned their back when she had no home. 
She never stopped hating them for leaving her alone.
In turn her life was not so pleasant on this earth.
The chaos makes her wish her mother never gave birth. 
Birth to a a girl who lost hope and would rather die..
Then care for those who just make her cry.
She cries silent tears and chokes back her screams.
Now she'll close the world out again as she hides in her dreams.
"yes hide" the demons laugh "and remember nothing is as it seems."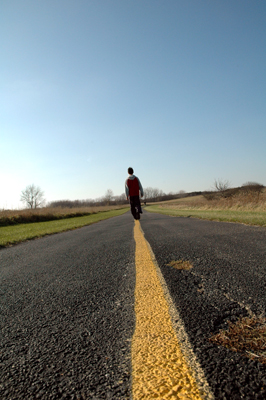 © Seita O., Palatine, IL