Pondering...
April 9, 2012
Sometimes I wonder
About what it would be like to die.
I then shiver, for if what they say is true
Then those poor souls are doomed
To an eternity in hell.
What could I do?
They have made their decisions…
Or have they?
Sometimes I wonder
About if they have even made the choice.
Has God shown himself?
Or has he forgotten about them?
Like I think he forgot about me…
There are billions of people in the world,
But sometimes I wonder if it's too much for him to handle
Or if it's just me and my ridiculous thoughts…
Sometimes I wonder
If I could take a chance
And take all their places,
Because I know no one deserves such an unjust punishment
For being different.
But even more, I wonder,
If I am even worth a billion souls.
And I wonder again
If I am worth the price.
I am no more important than them
And they are no more important than me,
But they are all equally important to me,
Despite their differences.
Now I wonder,
No, I know that I shall do it anyways.
And despite the price,
Or the right,
I shall have my say.
Because I cannot choose any favorites,
Even though he seemingly may.
But he is God and he is the Lord
And I am just a little girl named Bray.
So what can I do?
Do it. Take their place.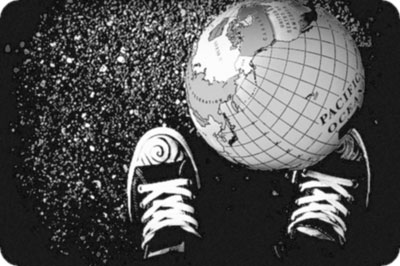 © Kailey E., Crownsville, MD