Tears Behind A Mask
April 18, 2012
I wanted so bad to tell,
But instead I had to ask.
'Cause you can't know,
That my tears hide behind my mask.
You always say you care
But you're going to burn.
Then I agree with you
And all shall be well.
I've let you believe
That I feel the same,
But if you leave
I'd feel just the same.
I'm trying to prove
I'm fine without you,
But it's hard to improve
When I don't know what to do.
Friends ask me how I feel.
I just lie and say I'm fine.
Now it's getting hard to deal…
But I kind of feel confined, here.
I keep this disguise
Until I go home…
Then the tears come to my eyes
And I realize I must say good-bye.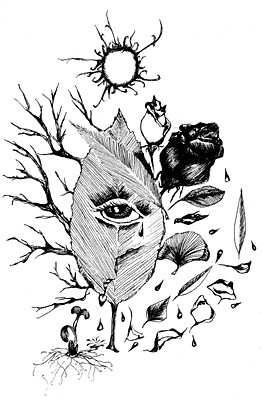 © Cara L., Cheney, WA