Blood-Stained Chains
April 18, 2012
Blood-stained chains
Are running through my veins
Always messing with my brain
Keeping it restrained.

Riding on this horrid train
Crossing by dying plains
Watching sky's slight rain endlessly
Trying to numb out the retched pain.

With the flick of a flame
It quickly goes tamed
In a rolled up green ready for this dreadful game
Burning my lungs to a horrible shame
With my mind only to be blamed
Shattered smoke smashes me and shakes me.

His name is dead
But these memories still reminisce
Chopped up behind the red
And she always remain unkissed
With a hung head
A heart will always continue to dread.

My eyes watch the mountains grow
From the grainy shadowy snow
This my cold dream I have returned
To my red-eyed sun in my blood-drenched sky
Embers digressing into churning lands
Dropping in the last of its bud.

Staring into fire-blazing hands
I hold the dreadful chains to my sweet end
As I no longer can stand
But hang beneath my poison
In the heat of this wind
I wither down into mere ashes
To fade away in this darkened day of loneliness.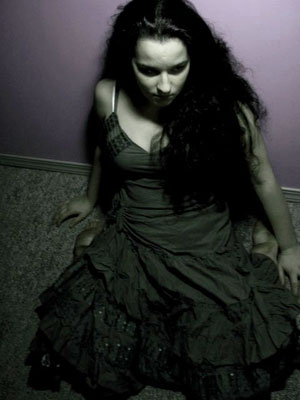 © Brianna D., Everson, WA