Sentiment, Thou art a gift from God
April 25, 2012
Little hands grasp my face.
She tells me something important,
eyes piercing mine, brows raised.
I love your giggles and exasperated sighs.

The freak laughs at something stupid, almost dying, intoxicating the air with her joy!
We swap punches, she retaliates,
saying, "your knuckles are bone!"
Oh, but you know my limitations!
Thank you for the hugs and I-love-yous.

I see you approach the bridge, I run. Tell me, what's new since you've been gone?
Remember our adventures? The countless times we scared mom half to death?
Your absurdities make my heart laugh!
I'm glad I can tell you mine.
...Thanks for encouraging me to go cliff jumping...
Thanks for being a friend.

You run and jump on my bed
as I did when I was little
and got lost in the scent of your hair on pillows and comforters...
You call me "r*****" and we laugh
when others defend me.
Thank you for the meaningful conversations, for the things you tell me, the things you do for me.

We have our favorite lines, favorite movies and songs,
our solaces in times of heartache and fear...

Love is a thing with wings
but, Sentiment, thou art a gift from God.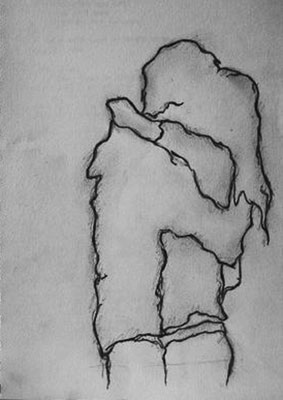 © Nicole B., Newcastle, WA