Almost Gone
April 12, 2012
Holding on to reality
With bone-white knuckles
And trembling fingers
Too tired to hold on, but

Too afraid to let go of
The last anchor that
Keeps me sane. Delicately
Balancing, always

On the verge of drowning, yet
Still wanting to swim
Deeper, and never
Come back up

Mesmerized by the play
Of the fey. Slowly
Letting go, while clutching
Tightly, slipping into insanity

Treasures line the bottom
Covered in tangled weeds
I only take short dips
But mermaids and kelpies drag me down

Wanting to surrender, enticed
By perpetual dreams of the fey
Constantly forgotten, immediately
Replaced with safe facts

Scared to let go of reality
Forever falling up and
Reaching the glass ceiling
A second away from shattering.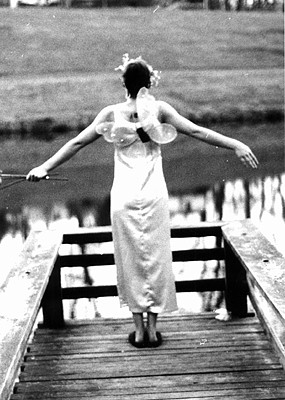 © Jessica T., Cincinatti, OH