The Last Good-Bye
May 7, 2012
Yesterday was amazing with you
The way you pulled me up close
the way you kissed me lips so soft
It took the breath right out of me.

It was like the world shifted
and I watched every pain wash down a drain.
My life with you is like an angel flying-
It was like a new beginning for me.

Yesterday, I said the last good-bye
I will never let you leave my side
for if you shall go-
Then I shall always go with you.

My last good-bye,
that's where I threw away all my worries
that's where I reached the light
and it drowned out all the darkness that binded me to deaths life.

I am really glad you found me
as I am really glad someone like you understands me.
I will always love you for you
and so forever we shall live in a beautiful bliss.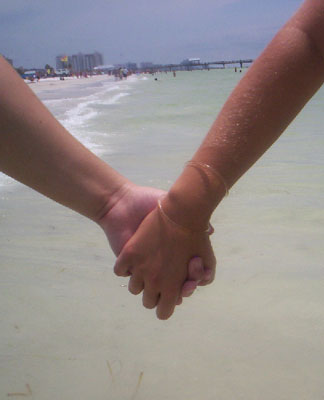 © Belinda H., Palm Harbor, FL