If You Want To
May 11, 2012
If you wanted to give me some assurance,
If you wanted to call out,
"Hey, by the way, Amanda,
I like you, and I want to be with you,"
That would be cool.
But if that's too hard for you,
You don't have to.
Don't worry about it.
Really!
I'll be fine.
Don't worry about my sensitive, frangible heart.
I'll put the pieces back together on my own, as usual.
I'll survive.
Maybe it's my own fault.
I'm the one who chooses to stick around,
Who dreams about you every night,
Who keeps falling more and more in love with you
Even though you don't give me much back.
I know you're shy.
I'm shy too.
It's hard to admit your feelings.
But if you care about me as much as I care about you,
Then you could try a little harder.
I'm going to be here for a while.
Whether you like me or not,
I love you,
So I'm not going anywhere.
If you like me,
Then just say it!
We'll be happier that way,
Since I'm waiting for you no matter what.
You can leave me like this,
Stuck in the unknown,
Hoping with all my heart
That you care for me,
But please don't.
I'd rather you be here,
So I don't have to put the pieces
Back together on my own.
Tell me that you want to be with me.
That is,
If you want to.
It's okay if you don't.
I'm used to being alone.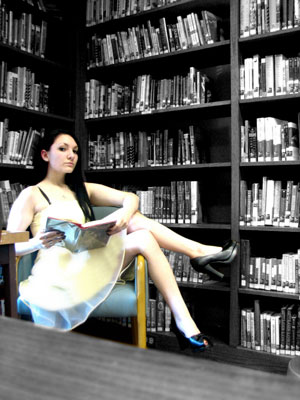 © Jessica F., Bradford, MA