Death Cab Eels
May 13, 2012
I drop the needle
onto Death Cab.
I feel your heart
drop as I climb into bed.

Some electric current.
There are eels in our blankets.
I'll shake them out
of the wide-open windows
as we shiver in
our underwear.

Your indentations
in the left side of the bed
have gone cold in the wind.
Sound waves carry through
the spaces of your bones.
Your skinny fingers struggle
to maintain yourself
here in the bed.

I fear you will cry,
your head in the pillows
as the rain clip-claps
on the windowsill,
watering the ivy
and quieting the birdsong.

Ben Gibbard croons
soft at you from across
the room under the plastic cover
to your ancient turntable.
You cry through him,
your soft body
quivering slightly
with chills.

The eels slither by your toes
and I feel the jolt,
they nibble and writhe-
it scares me how you conjure them.
It scares me how you cry.

Side A ends,
and I don't move to
flip it. I lie next to
you- transient space,
and let the eels
gather round my ankles.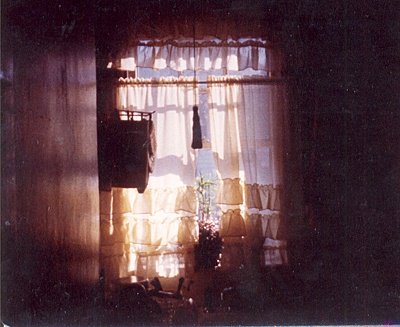 © Michael G., Glocester, RI