Memory
May 16, 2012
The wind whistling through your ears





Wet patches forming beneath the tears
Nothing anyone can say or do
To change the truth
Cold, bitter truth
Reality.

A smile
A questioning look
Concern; sweeping across their faces
Your loved ones
Fresh tears, forming, growing
Falling
And sadness
Overpowering.

How will you tell them?
Break it to your beloved
There will be anger
More tears
Punches; aimed wildly
Desperate sobs
A slowly spreading numbness
Starting from your mind
And lastly
Your heart

Your heart
Locked away from the world
Your mother's embrace
The light kisses placed upon your neck
Your cheek
None of them reaching you
Or your slowly freezing heart

Your loss of senses
Like death, approaching slowly
A sense of detachment
Watching them
Smiling, laughing
Swapping memories
Eating candy; syrupy sweet
Soft pink candyfloss
Blue jelly beans
Your favourite

And the ghost of a smile appears
Slowly becoming wider
Until it fills your face
Ear to ear
A little colour appearing
In your softly curving cheeks
Your sister notices
Smiles
Relieved
And you smile back
Even though you know that soon
You will be gone

But you are happy
Tranquil
Because you realise
That even without you
The world will go on
With memories of you
Your life
Your perfume lingering in doorways, driveways
An illusion, sometimes

But you'll always be there
In memories, thoughts
Smiles and talks
Like the vase you gave to your mother
The dent in the door of your father's car
And you hold this thought
Sheer happiness
As your eyes
Slowly close
Flutter
Then go still.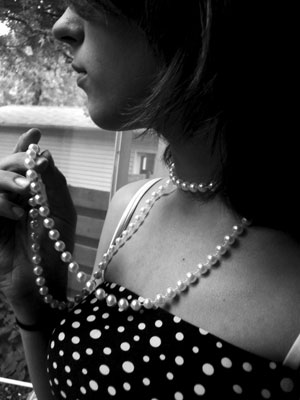 © Elaina V., Canton, OH