How the Moon Drowned
May 16, 2012
Listen as they tell you,
in raw and hushed voices-
follow the sound of waves shouting
along the shoreline,
past fragmented shells wearing at the sea
and years of quiet suicide.

They whisper-
we found one day
the moon splayed upon the rocks
in the violent display
we heard a whimper
"Why,"
we said,
"there's Light herself
dying. She must have crashed
into the sea." It was too dark;
we could not tell.

Dying light always leaves traces.

Watch as the sun slips slowly from the sky's
broken shell.
Following the moon.

Perhaps she had always been drowning
It was always too dark to tell.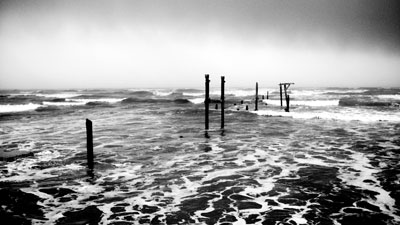 © Harrison L., Ruston, LA