Scoliosis
May 12, 2012
My vertebrae are tangled
and woven to curve like a snake.
My only question is...

can my wings grow from this crooked spine?

Can wings grow from what is broken?

from what is less than perfect?
Does this spiral render me flightless?

But maybe that is what will make my wings unique?

With birth, fate bestowed upon me this crooked spine

and as crooked as it may be,

I will breathe deep and fall into air,

spreading my crooked wings.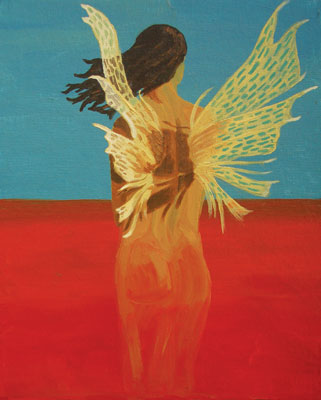 © Allison F., Langhorne, PA