Fish Boy
April 30, 2012
It ran through
his veins.
Thin and blue,
flutter-pulse
of nerves.


Blood salty
and free,
clear and
cool.
And the sea ran through
him.


Belonging to
the sea, the water
forever lapping over his
cerebrum- he is
a thousand gold fishes,
shiny coins
in the fountain.


Birthed in a mat
of seaweed he makes
return.
A pilgrimage
to an origin.
A return
of the prodigal son.


Clear under his skin
runs his father,
mother. All eternity
resides in the pale
boy with fish eyes
and a soft cough.


He is born from the
deep, dropped onto
the shore.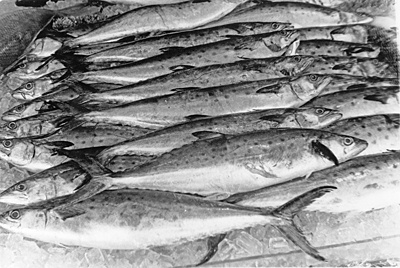 © Jamie D., Bethesdsa, MD