You ended my love
April 30, 2012
In this level of game, two roads meet
but none of them offer salvation, only tears and pain,
Here did you want to reach?
Now I see you tough about me.
You have no idea what you're causing,
You act freely, closing your eyes to not see
and think that everything is fine, but it's not like that.
It's a chaos! And I can't stop you
this is how our story ended, the one we once thought will never end,
you ruined it and only because I wasn't there
What about me? You weren't there either
but I carried you with me every second,
for me you were always there.
What about me?
You didn't think about me!
Maybe you didn't keep me inside like you said.
What happened to what we felt?
It disappeared, it finished, it left without saying anything,
and it escaped from your skin.
Unexpectedly you cut my wings, taking me out of your life forever…
I gave you the moon and the stars... wake up my life!
I love you, oops... right I forgot, you can't hear me,
You are too far from me, but I can't forget you,
The worst... is that there is no way back
And my silence only knows how to say I love you.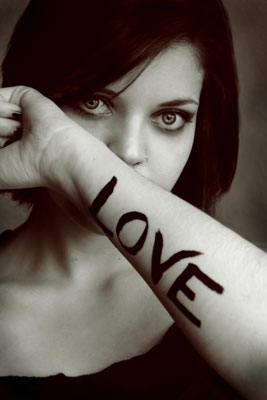 © Michelle B., Blairsville, GA