Jason Hydes
May 30, 2012
That dark night, when death did come
For men so brave, who heard the drum.
Jason Hydes, whose wife did cry
Was so afraid that he would die.
She was begging for his life
What a caring and lovely wife.
She said "Boy, don't you go
For if you do you'll never show
Back here to be back in my arms
I don't want to see you harmed"
He said that he just had to go
And he said "Oh Jayne, I know.
I wish that I could stay right here
To be with you, and keep you near.
But then I would be soft and weak
I can't be here with you each week.
For then what would we have to eat?
Cheese and bread, and milk and meat?
We would not have our lives at all."
So then she grabbed his arm and bawled.
"I knew I should not have chosen you
Soldiers coming back are few.
A farmer, butcher, or teacher would
Stay here and see me, like he should.
But I love you Jason Hydes
Although you can be a fool sometimes."
He stood and stroked her long fair hair
As he realized how she cared.
Their parents had arranged their love
They had no love first, to speak of.
But then their marriage was not so wild
They then had friendship, and then a child.
The smallest child in all of Boston
And also surely the most beholden.
He opened the door, for he knew he must
They were marching out at dusk.
And as he stood there in the rain
His heart cried out in a fit of pain.
His son ran, and jumped up high
To hug his daddy one last time.
He said that he loved him so
And that he did not want him to go.
He said "Son, you'll become a man
And one day you will understand
How much that I care for you
This is something I must do.
I love you, don't you dare forget
Now go inside, lest you get wet.
I promise I will see you soon"
Although he knew he'd meet his doom.
That night he left, and died a man
So a man might stand up again.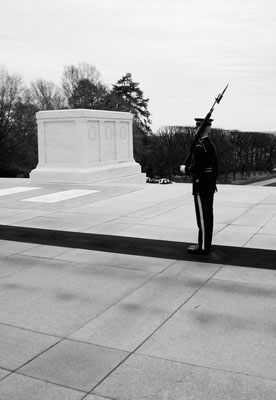 © Jordana W., Harmony, MN