A Walk In My Woods
June 2, 2012
I am a small path in the woods,
Stretching infinitely in both directions,
Forever in the future and the past.
I am a tower,
Reaching towards the sun.
I am a mighty oak,
Remaining tall and strong.
I have firm roots,
But lofty branches.
I am a river,
Crashing and surging,
Constantly moving,
Yet calm and peaceful.
I am the moon,
Waxing and waning,
Shining in its own way.
I am the paper and the pen,
Where honestly flows,
And secrets are held.
I am everything,
And I am nothing.
I am all the intricate pieces of myself,
Yet just a piece to the puzzle.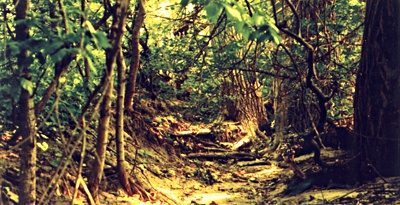 © Dan B., Papillion, NE