Nettling Nailpolish
June 26, 2012
My nail polish is chipped.
It frustrates me,
I hate it!
One tiny chip
Ruins nine other beauties
Because all ten work together
In sameness.
In consistency.
And one corrupted little chip
Spoils the whole lot.
Now all ten
Must be murdered
As I scrub furiously
With my weapon of choice,
A cotton ball soaked in potent rubbing alcohol.
And they fade away
Until I am clean again.
Now I must repair
The damage done
And repaint all ten
To perfect parity.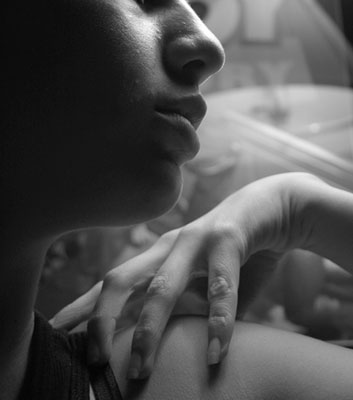 © Rebecca B., Santa Clara, CA