Tiny Blue Mountains
MAG
July 5, 2012
The stitches on the blue couch
Stretch into tiny mountains that I climb when it's raining
Because I Can.

I have pennies
In a glass jar that clatter
On top of each other
And freckles on my eyelids
that I can't see when I blink
And I tell myself to smile when it's sunny
And to not start sentences with and
And to fill in silence with words
In ballpoint pens
That bleed onto the paper behind it.

Because I Care.

I care so much that I'll
Move to a nursing home with yellow wallpaper
And wrinkle the skin on my eyelids
And wear glasses so dusty I won't have
Excuses to see the weather.
And I'll buy thicker paper
And stuff white noise
In my ears.

And the blue stitches will
Blur into flat land
That I can't climb.

And really don't want to anymore.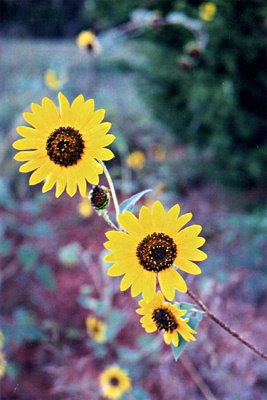 © Megan B., Luther, OK