The Island of the Greeks
June 18, 2012
Harmonious vigor,
Showcased in glass as the
Jewel-polished,
Damply hazy
Serenely pulsing
Water.
Breathing gently, obedient.
The billowing waves lapping like curtains
Brought into the sun-dewed draft of
Infant breezes,
Against the roughened shore, sighing tranquilly,
The whistle of Apollo,
Across the patch-mended surface,
Rough-legged as fresh diamonds,
Dapples of mirrored, fractured
Brilliance.
Waltzing from tide to tide,
Staggering the seeming
Solitude.
Depths of secrets, unspoken,
A shy Nereid slinking below.
Ebony shadows jagged the glazed
Surfaces, vivid in age.
Looming above the undisturbed
Giddiness.
Casting sweat-darkened pitch over its
Musing.
Calm spontaneity erupting toward a
Violet-darkening, bleach-less
Sky.
Rapidly surging to fill the veins
Of a whitened shoreline,
Carved by the edginess of frothing ridges
Brimming with faithful mulishness
Of the blessed.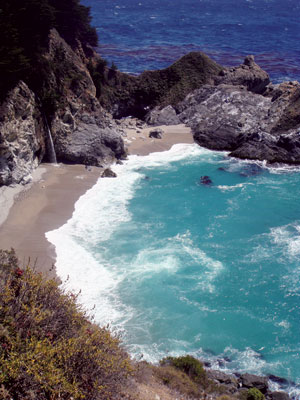 © Piper C.