My Brave Lullaby
July 1, 2012
Peach a colour neither too dull nor bright,
The heart of the unknown flickers alight.
Sensitive emotions entrapped-no gap,
Few soft hums open them with a tap.
A tune so pure and full of love,
Clear and peaceful like Noah's spiritual dove.
The chorus cuts away all that taunts,
My brave lullaby distinguishes what haunts.
Mother's voice flows, an angelical harmony,
It summons all the visionary memories.
The last words linger in my soul,
A kiss from the sun swallows my shadows whole.
Her comforting presence sooths me dearly,
Fairies plague my mind shimmers all that's unearthly.
My eyes droop and begin to seal,
The echo of her voice leaves an enchanted feel.
Sleep overtakes me no need to hide,
My Brave lullaby is right by my side.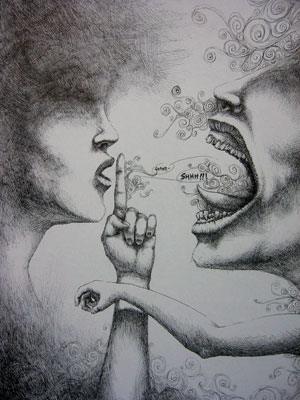 © Andrew M., Apple Valley, MN