Love's a mean salsa dancer
July 21, 2012
She doesn't need to breathe all the time.
She doesn't even need words half the time.
She buzzes electric.
Machete in your left hand,
Crossbow in your right,
We go on a jungle adventure.
Your silver nitrate stained fingertips leave chills like crumb trails along my stomach
just in case we get lost.
And when I seek the guidance of night, she is there
to kick my lungs, just so I can remember how delicious is the air.
She is the solemn one that kisses your sticky eyes
she is the giggly one that rubs my knee beneath the tablecloth.
She is the one standing on your feet, so
teach her how to dance.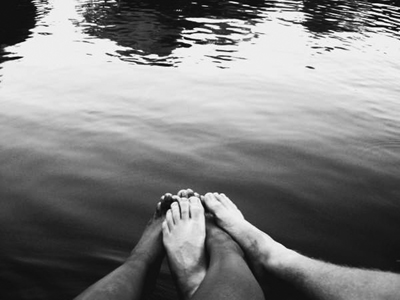 © Michelle W., Ada, MI