Tie-Dye and Cracked Mortar
July 21, 2012
The sheet bled red
Cried blue
Peed yellow
Onto mother's lawn.
That was my bed sheet and now my mattress is bare
How long must I bear
The cold satin and sad springs.
The clothesline is thin and weak, I'm afraid.
There was no time to go to the store,
Already, the oppressive air had pressed cracks into our ankles
Our lips
Our elbows.
We weaved mother's sewing thread through branches
Until finally something held a hand out.
With a deep sigh,
The spool bounced onto the sidewalk
Making a mess of the cracks.
The heavy line slumped deeper into the cracks
The cracks in mortar
The cracks of thread.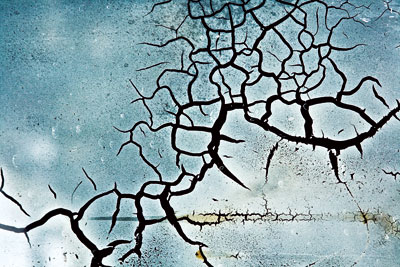 © Scott B., Chester, CT