Clock of Life
July 26, 2012
Life is like a clock,
Slowly ticking right along.
Every tick makes a beat,
Each beat ; Part of a song.

A never ending cycle,
Predictable moves,
Tick, Tick, goes the hang,
Yet somehow it seems to soothe.

As the battery dies,
the hand slowly halts.
Stopping the movement forward,
And it seems to be all your fault.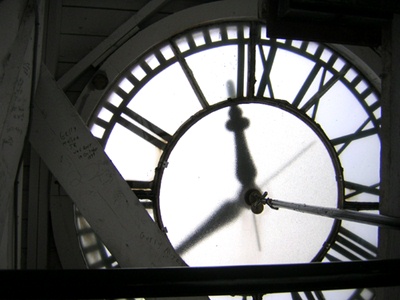 © Tatyana Z., Norwood, MA