Monsters In My Head
September 12, 2012
I don't have dreams
I have nightmares.
Afraid to sleep,
I lie awake
and stare at the ceiling
My tired mind reeling
Tangling all the thoughts
I've ever thought,
or ever feared
My dry eyes burn
but I can't blink
I can't move
I'm on the brink
Of losing my mind
I'm terrified
of the monsters in my head.
Ragged breaths escape
though I have long been dead
in the sense that I don't live, can't really live
with these monsters in my head.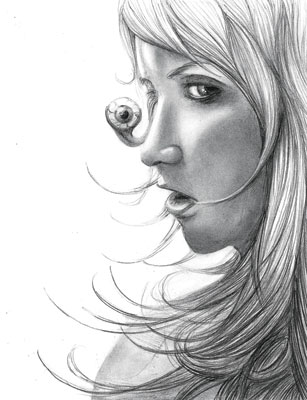 © Jessica P., Bethel Park, PA