Goodbye
September 10, 2012
I watched her little hands wave goodbye.

She buried her teary blue eyes in her teddy bear when I promised her that I would find her again someday.

And then she was gone.

In her place was a stranger, whose nappy hair was burnt straight, whose blue eyes are hidden behind thick globs of makeup, and whose teddy bear sits discarded in the back of her closet.

Her voice is unrecognizable as it spits out profanity and screams that she hates me.

The only thing she used to hate was her bedtime.

Sometimes I go into her closet, stroke that forgotten bear, and see a glimpse of that little girl, as she smiles at her father's joke. But she quickly catches herself and screws her face into a scowl.

Maybe someday my baby girl who dreamed of being a princess will come back.

Someday.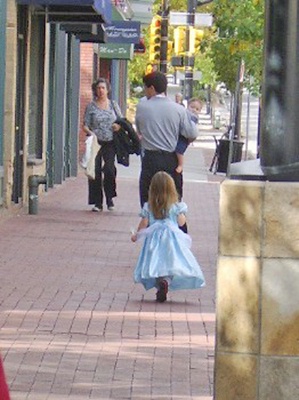 © Kristen T., Tulsa, OK