No More
September 13, 2012
Well its been almost two months since I heard from you.
Here we go again.
This must be the time where you don't want me in your life again.

Why can't you just tell me how you really feel?
Why can't you just tell me what I already know and that is that you really don't care.
You obviously don't care that I'm your daughter.

So tell me why should I continue to care that your my mother.
Obviously that relationship has gone down the drain.
Let me correct that it's been down the drain now it has sunk.

Well we both have been knowing that it would come to this point.
The point where I finally let you go but inside I know its something I have to do.
I can't deal with this game of yours anymore.

My only wish for you is that someday you think about the things you have missed and are going to miss.
It's never good to be without a mother but in this case it's better.
I hope you know I will always have an empty spot in my heart that your supposed to fill but you are choosing not to fill it.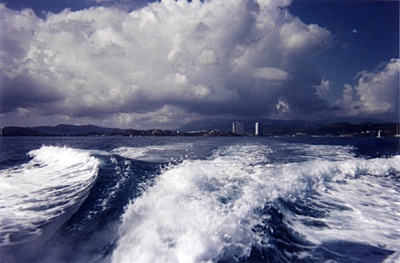 © Jenn T., Dover, NH