Essential Ink
September 19, 2012
The scribbling, scratching black,
blue, multitude of lines. The
multicolored phrases that are
written by you. You transcend
boundaries while reinforcing
them.

You are dark and gloomy.
You are bright and uplifting.
You are historic and of value.
You are pointless and mundane.

Not all appreciate you,
but those that do, love
you. You are present
everywhere. Easy to
understand or impossible
to define.

You are the basis
of literature, filling
quills, pens and minds.
You are essential.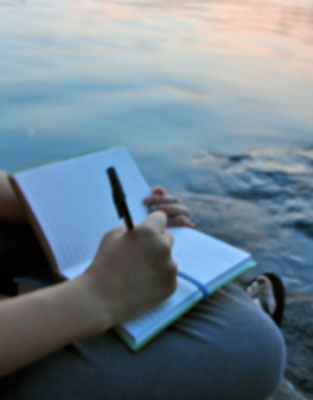 © Grace K., Port Washington, NY