Heart of Stone
September 21, 2012
Oh this heart of stone,
How I plaster the cracks,
With hope for the day,
The day you come back.
It pulses, it aches,
The pebbles loosen, my vessel shakes.
Each beat it chips away at itself, this sad chalice,
This pain shelf.
It's like a dam that's sprung a leak,
My attempts to fix it too soft, too weak.
Rivulets of hope run through,
Opening up my heart anew.
I hope for the day when you might return,
To thaw this icy block,
Only you can stoke the fire, make me burn,
Only you can melt this rock.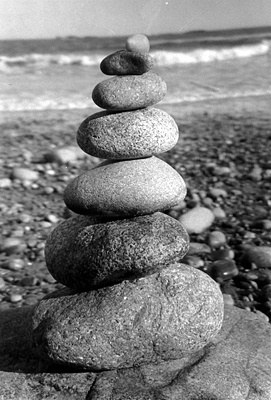 © Vanessa R., Marblehead, MA