Micheal.
September 26, 2012
Your deep orbs open and close, mesmerizing me, capturing my soul.
Peering into them, I yearn to always be on the other side of them.
Their hues hold something esoteric.
They inspire such wanderlust.
Skin gleaming under the eclipse, those Siberian hands reach out to me, enlacing themselves with my fiery hands.
A flush falls over the speckled cheeks.
They flicker wildly much like the gaudy cosmos dancing above.
Faint cameo pink stained lips seize my insinuating eye, before grazing along mine, as ravishing as a peony bathing beneath a beaming cirque.
Those frigid branches envelop my frame, and I drown into an incessant euphoria.
Whispers are dispatched discreetly, like the exchange of scrawled notes in class.
Surfaces coalesce, disclosing adulation with every coil of the now frost bitten lips.
I render mine as the cure.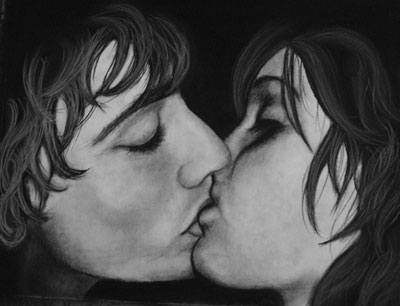 © Anna Y., St. Robert, MO