Bravery
October 1, 2012
Ignorance,
Fueled by hatred and misunderstanding-
Kills slowly like a poison to the soul.
Anger and resentment,
Build up like hot lava in a volcano-
Ready to blow-
And destroying everything in it's path.
Faces swirl around my mind,
Endless taunting echoing in my ears.
Leave me alone..
Fear and red hot rage
Steam out as a silent warning.
But then,
Clouds.
A single voice.
"Leave him alone."
A cold rain,
hissing as it cools magma.
Humanity.
Violence replaced with peace-
An unknown ally in a lone war.
Bravery,
In a world full of fools.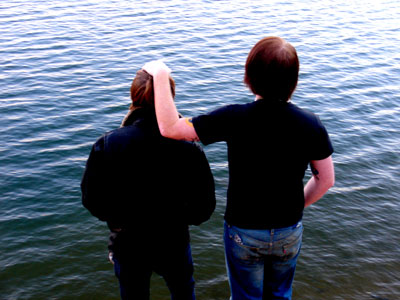 © Michelle B., Blairsville, GA