How Could It Come To This?
October 16, 2012
When it's all too much and you can't take a breath.

Suddenly, the weight of the world is on your shoulders.

You have to make a choice, but you're worried about what's right and what's wrong; you're too afraid to choose.

All you can hear is the pounding of your heartbeat.

Blood and tears have both been shed and you're scared to make a move.

How could it come to this?

How could it get to the point where you have nothing left to lose but yet everything to lose?

When you feel as if the floor is crumbling beneath you but you can't tell if it's already gone or if there's still something, anything, there?

You're wishing for a miracle, something to hope for, something wonderful and impossible because, even when you feel as though you can't breathe and you're so afraid, you want there to be something magnificent in an unbearable time.

So you hope and wish and wish and hope until it devours you and everything that consumed you before is momentarily gone.

But then, you realize you could have done something besides wishing and hoping.

You could have made a decision, a choice.

You could have forced yourself to take a breath, why didn't you?

Abruptly everything comes crushing back down and you can't take it.

Everything's spinning out of
control; you don't know what to do.

There's no more hope, nothing left to wish for.

How could it come to this?


But, you could have fixed it.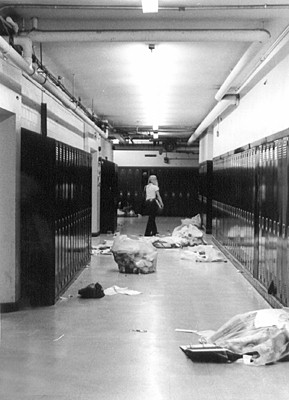 © Halsey S., Marblehead, MA