music
October 25, 2012
nothing which we are to perceive in this world
equals the power
the fury and passion, elegance and sweetness and desperation
in a human melody.
a blue feeling in a dim, smoked room,
a serenade to the lost ones
mindless
in pursuit of tones chords harmony.
reaching and wandering and grasping
helpless in the face of a perfection
that can't exist.
the blue feeling of the lost ones,
of centuries of study
of radical raw change
of quietest most certain love.
nothing perceived equals this,
this baseless adoration the lost ones have for
disembodied beauty.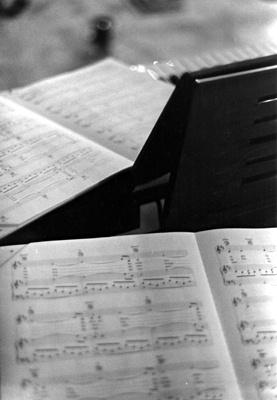 © Jessica M., Lansdale, PA