The Tortoise and The Hare
October 29, 2012
You were the Tortoise
And I, the Hare

Though I ran ahead
You did not despair

With slow, pretentious strides
You paved yourself a steady path

And as I ran for my life
I heard your jests, your taunts, your laugh

So full of yourself
Such a conceited w****

And thinking back now with a bitter laugh
I remember, twas you I once adored

It was you
With your stone-grey, blue eyes

Unwavering beacons
As you kept proclaiming the same tired lie

"I love you!" you mocked
As I ran for the hills

And I cried back in an echo
"I love you," and then "I always will."

"Forever!" you chimed
And laid the promise along my path

And as I tripped over lie
I swore back that we would last

Collapsing where I stood
I gripped reality by its mane

Would I really have to run no more?
Or had I just gone insane?

But then your figure broke the endless horizon
And I set reality free

Awaiting the arrival of my beloved
Awaiting the second that would let "us" be

I looked up at you in a lovestruck daze
Waiting for you to respond in kind

But you didn't bother to look at me
As you crossed the finish line.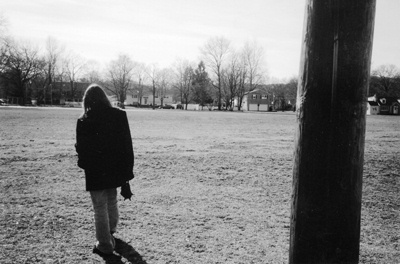 © Rosalie P., Pompton Plains, NJ