Whiskey burning
October 31, 2012
Dreams,
the whiskey of sleep,
pulling me into a trance,
of fantasy; of sorrow.
the reality of tomorrow.
What shall we do,
to limit, me and you?
A life-long fantasy,
and love true does morrow.
Think of the life,
that we could've had.
A mystery, we're seeking,
a reality, might be leaping,
like stars and the moon,
and mocking through and through.
Mocking my dreams,
mocking my heart, my life,
my sorrow, through the dreams of tonight,
and the dreams of tomorrow.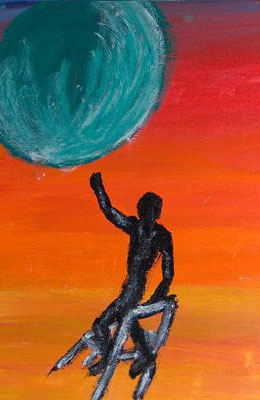 © Maegan F., Harrisburg, NC