Ars Poetica
October 29, 2012
Ars Poetica

Poetry is the universe.
We think we know so much of it,
Yet we have only scratched the surface.
It is constant,
Always expanding with our knowledge of it.
And writing poetry is relief.
A release from the talons of restrictions.
A calming, warming presence
In a blizzard of stress.
Writing poetry is the face of a smiling sun.
Effervescent, yet unachievable,
Only brought to life
Through our graphite-tipped companions.
Concepts only given essence
By our creative rivers,
Which never falter in their flow.
Writing poetry is embers.
The spark of an iridescent wildfire.
The beginning of something beautiful.
Something captivating.
But writing poetry is also being trapped
Under a sheet of ice.
The promise of freedom, of perfection,
Dangling right in front of you,
Only to see your palms pressed against the frostbite barrier.
Writing poetry is rebirth.
Where you die the daily grind,
You are reborn in your words.
Where you are bound by the
Shackles of order,
You are unchained by
The hands of freedom.
Writing poetry is building a city.
Plazas, obelisks, skyscrapers, parks.
All vital pieces of Poetry City.
Writing poetry is archaeology.
Unearthing the fossils and skeletons of our psyche,
Dusting them off so that we can piece them together and form a crystal image.
Writing poetry is a road trip.
Sidewinding paths and misdirection's,
Praying you'll arrive at the intended destination,
Though you may end up somewhere else entirely.
Somewhere that could very well be better.
Writing poetry is a chess match.
Moving each piece where you feel it should go,
Only to have it be overtaken by a higher power.
A stronger idea.
But above all, writing poetry is my soul.
Something that will never leave me,
And always be there.
Something that no one could ever take from me.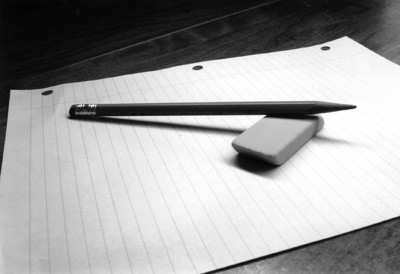 © Michael H., Mildford, CT