Life, in the Abstract
October 30, 2012
I.
Once, a sky-blue
Pickup flew down the block.
I don't know where it came from, or where
It was going in such a hurry, but
It sure was beautiful.

II.
You drank your coffee
From a porcelain mug. It had
A chip in the side and I wanted to know
When you had dropped it, but
I didn't ask.

III.
The soap in my shower
Melted in the water and I tried
To stop it from sliding down the drain.
It went down anyway, and
I cried a little.

III.
The clock in my bedroom is shaped
Like a keyhole in red metal.
Listening to it tick, I went a little crazy.
And I tried to wind it differently, but
Clocks only wind one way.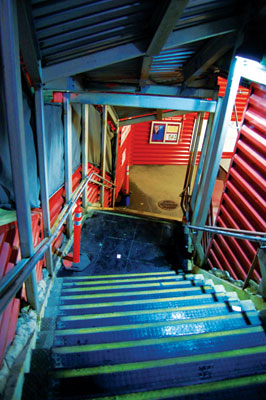 © Karen C., Holbrook, MA