Baby Please
November 12, 2012
I want to reach out to you,
drag you away from all your life problems.
Tell you how beautiful you are,
inside and out.

Help you through the tough times,
shed every tear with you.
But, nothing I do ever seems like enough.
You are fading farther and farther from me.

Every single day, you drift away.
Like a leaf blowing in the wind,
I cannot control your direction or destiny.
Let me show you the way.

Let me take your hand.
Let me lead you down a different path.
I could vow to never leave you alone,
I'd promise to stand by you.

I'm not perfect, but you bring out the perfect in me.
Your smile sends a warm spark,
all the way down my spine.
I know you're hurting,

I know you don't love me like I do.
If you care to take a chance,
I can make sure you'll never regret.
I will live my life to make you happy.

Baby, please.
I'm begging you.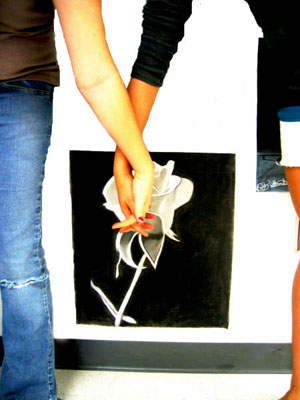 © Josie G., Wilmot, SD