Sailing
November 25, 2012
Drifting
on a raft
down a stream
away from reality
away from me.

With me is you
but I'm getting farther away
and with me and you is everyone.
waving me away
watching me leave
with dry eyes
even though you know I'm not coming back.

I clutch at ropes
trying to fill my empty sails
but all the air in the world
couldn't turn me around.

Wouldn't.

The wheel can only steer away.
My compass stays fast on south.
But everyone is north
moving east
sliding west.

I want to find you.
I'm looking in earnest,
but i don't think you are looking back.
I don't think you want to be found.

I'm alone
on an empty boat.
Broken compass.
Empty sails.
On an unwavering course
to where I want to be
where I'm terrified to be.

I'm surrounded by people
sticking sorely in a crowd
where no one is you
no one is any of you
and I'm all alone.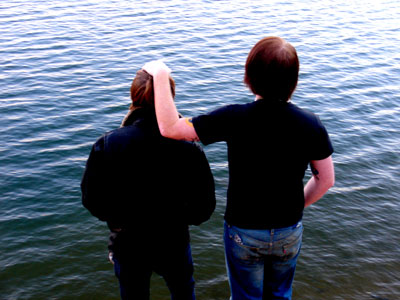 © Michelle B., Blairsville, GA