Driven
December 2, 2012
Some guys can just drive.
Some guys can go for six or seven hours in a car
and just drive.
They won't be distracted
by radio or chitchat or thoughts about God.
Because why smell the roses
when you can just hold on and go?

These are not the type to be heavy thinkers,
transcendental authors,
blues singers.
They just buckle the same seatbelt
that I have buckled before and
they do what mankind was meant to do.
They just do.

Now, I don't drive yet.
But I can tell you that when I do
I will not go quite like them.

I'll be driving and
it will be dark outside
But I will not feel dark
because
I'll be in one of those neighborhoods
with a billion streetlights.
And I will open the window to breathe.
And I will see maybe one of those artistic girls.
The type who will express her individuality
through commercially printed t –shirts.
And she's dancing on rollerblades.

And I will see her,
and I will laugh.
But I'm not laughing at her
I'm laughing because
Damn
Isn't it something to be a human being?
Then maybe I'll just drive.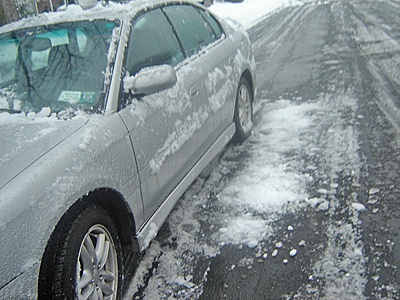 © Allie S, New City, NY