hands
December 3, 2012
rough and strong
they hold me close
gently squeezing
rubbing
comforting
yet they push me away;
far away.
like he's hiding something
he says nothing
but yet he doesnt ave to
his hands say it all
he loves me but...

there is someone else
someone else has been in his arms
just like this.
comforting, but its not me
its not me.
his hands stop.
i know his secret

he whispers
"im sorry"
his hands that once were mine
always comforting and strong
are not mine to hold
not any more
they offer no comfort to me
he now belongs to her.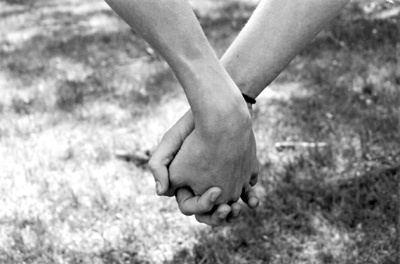 © Alexa T., Pompton Plains, NJ