I was your Princess
December 12, 2012
I feel like my chest is hollow
My heart ripped out
Leaving a big gapping hole,
Blood streaming down
Kinda like the tears streaming down my face

You said you liked me one day
You said you didn't the next
Were you trying to hurt me?
Were you trying to make me feel stupid and pathetic?
Cause either way...you succeeded

Now I hear your name everywhere
...walking down the hallway,
Sitting in class
It seems like everyone knows
Even though I didn't tell a soul
But did you?

I thought you were different than most guys
I thought you were caring, charming, and sweet
It turns out I was wrong
Your not caring, charming, or sweet
Your mean, heartless, and cruel

The only thing I wanna know...
Why'd you say it in the first place?
Calling a girl a princess, telling her you love her
And the next day taking it back
It's just wrong

Because when you told me you loved me,
I couldn't wipe the smile off my face
I was a giggling girl, with butterflies in her tummy
But after you said the opposite
The smile slowly slipped from my face
And it felt like my heart broke
For that I will never forgive you

Just remember when you think about me,
When you regret your decisions


I didn't walk away,


You let me go.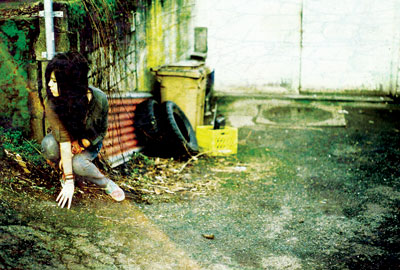 © Hailey J., Lake Oswego, OR