Within the Cold
December 17, 2012
It's cold outside,
too cold to stay,
and we watch everyone
file inside
where there is warmth,
where a fire still burns for them,
where light still shines for them.

But not us,
no, we stay outside
in the winter cold
where ice still clings
and the birds don't sing anymore.
We stay outside
and watch the wind rattle branches
and turn leaves
that were left
from yesterday.

We feel the cold
wash over our skin
and we revel in the iciness.
The river is looking inviting
with the numbness it promises,
so we'll stay outside in the cold;
the warmth is dead to us.

We will stand out here
and don't bother to invite us in;
we'll come when we are ready
if such a time exists;
because the warmth is dead to us.
It holds no comfort.
The cold knows our pain,
knows our grief,
and the warmth –
it is meaningless, powerless –
useless –
to us now.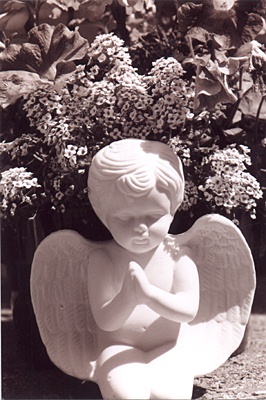 © Laurie T.,Hopkinton, MA