Revenge? Or Just Tough Love?
December 18, 2012
There we were,
he and I
me and him.
The rest of whole world gone.
The snow engulfing us as he leaned in to kiss me.
He never would again.
His eyes closed,
he was all so oblivious.
I slowly raised my hand and pondered my choices.
Should I give up the warm cuddly feelings of so-called love?

Why not?

I quickly moved my hand and slapped him
for all the stupid stuff he's done.
And not just one of those girly slaps.
A hardcore, already-turning-purple kind of slap.

He cheated, lied, stole, and left me thinking.
A little too much.

And with that thinking, came revenge.
Maybe you could call it 'tough love'.

And when that was over,
All he could do was
stare,
scream in pain,
yell at me,
and
cry.

I never did see him until next summer,
when all of that snow melted.

He was with another girl,
someone I only knew from appearance.

He still had a scar from where my bow-shaped ring hit his cheek.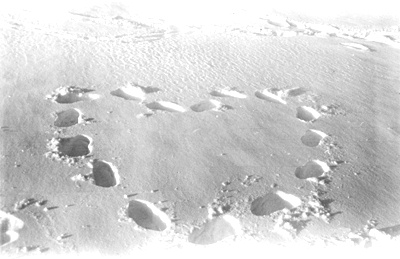 © Kim B., Marblehead, MA