Spoken Aloud, Spoken Anew
December 20, 2012
Actions speak louder than words, but actions don't speak at all
In fact, what can actions say, if nothing but a representation?
Words are cumalitve thought, creativity and prosperity,
Look at animals, how far have they advanced without the spoken word?

I don't need a hug, and I don't want a gift,
As a matter of fact,
I really would rather just sit and chat,
Without screens, kind gestures, and ambiguity.

Straightforward, I want you to know all of my problems,
To sit and listen, and soak in the truth and lies of my words,
Not to evaluate, but to understand.
I want no advice just a good ear and a kind heart.

Maybe one day everyone will learn to comprehend,
That the real hurt is in the words,
That no one was ever healed by salves and
Bandages alone, and philosophy will never find the answers.

No structure was built without figures and numbers,
And most of all no love was ever assured with gesture alone.
If words can hurt us, then they can help us. A kind thought, a
Bit of advice, perhaps even a tactful remark;

Is only powerful when spoken aloud.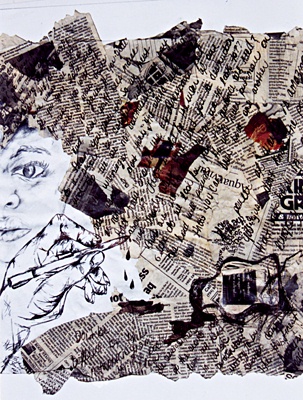 © Lashieta F., Kannapolis, NC